* 01. – 11. March 2024 * An 11-day-journey in the sacred City of Izamal & its surroundings, Yucatan, Mexico *
* Healing retreat and shamanic prepartation in Izamal and its surroundings *
Visit the sacred Mayan temples (pyramids, caves, cenotes and more) with us, and experience in each place special ceremonies, initiations, meditations, cleansings with herbs, quartz ? and more.
This journey will be led by two shamans, Israel C. May and Sarah Gress, male and female, to have an excellent balance and to cater to the needs of each participant. You will be guided into your personal healing, transformation and growth so that your own shamanic path will open itself for you.
The initiations you receive will support you in your energetic powers and will provide you with the tools and wisdom that you need to do your personal shamanic work.
We will visit many sacred Mayan temples together and most of the places we'll have exclusivly to ourselves.
In caves we connect with the underworld and in ceremony we will cleanse ourselves with the sacred fire ?
On the pyramids we will receive the power of the wind and connect with the sacred waters of the cenotes and the ocean.
Our body and spirit will be purified inside the holy temazcal (sweatlodge) and our hearts will beat to the rythm of the drum and mother earth.
The sound of the conch will remind us of our souls calling and from her we will receive the blessings for our path.
Join us on an adventure that will reconnect you to your soul and where you will receive all the initiations, healings, tools and knowledge, that will support you on your shamanic path!
Program of the Journey (subject to change)
1. Arrival & Transfer – From Merida to Izamal
We pick you up at Merida Airport and drive to the magical town of Izamal,where we will stay our whole journey and from where we will depart on numerous adventures.At our tranquile hotel Hacienda Izamal, we get to know each and spend our first night in the tropical paradise Mexico.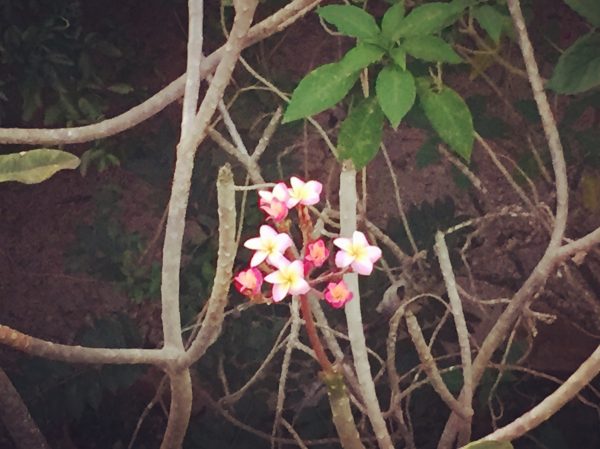 2. Ceremony & Meditation at Mayan Temples – Izamal
We begin the journey with a welcome ceremony and meditationto deeply ground ourselves in the earth of Yucatan and its magical powers.
In the morning we visit the Mayan Temple Kinich Kakmo, where we realign our hearts because this pyramid is dedicated to the love of the heart chakra
and the lifegiving energy of the sun. Here we will meditate to receive the knowledge we wish for on our path.
Later on, its time for Ceremony, to receive your sacred water from the altar of Ixchel in the unique sanctuary of Ixchel, which is situated right beside the sacred grounds of another big Mayan Temple in Izamal.
We will talk about how to build an altar, what it means in the Mayan Teachings and how you can create your own ceremony.
We will have a late lunch at the beautiful restaurant Kinich and at nighttime enjoy the parks of Izamal, where Israel will tell us the legends of the Mayan Gods and we learn more about Izamal's magical history.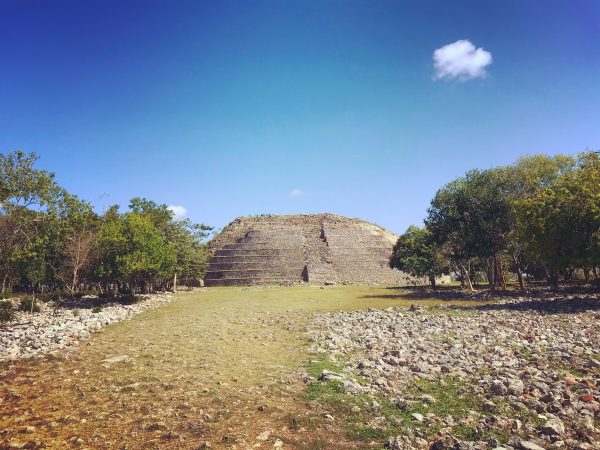 3. Initiating your Mayan amulet – the Coconut-seed & Cenote swim
Every shaman needs his/her tools and pieces of power that guard him/her and support his/her potential.
Today we will find your seed of power and receive its blessings. The Coconut seed has always been very sacred for the Mayans as it provides lots of nourishment and can last for many decades. You will find it in ancient necklaces and today you will receive your special seed to create your own personal power amulet.
We will swim and bless the seed in a beautiful Cenote (cenotes are sweet water caves that are the sacred entrances to the mayan underworld) and later on gather around the fire to polish, finish and receive your amulet of power and potential for your shamanic path. Your seed will go through a transformation on this day and you will be part of the process so that also your personal potential can transform and be polished to shine your light and open your solar plexus for your magical journey ahead.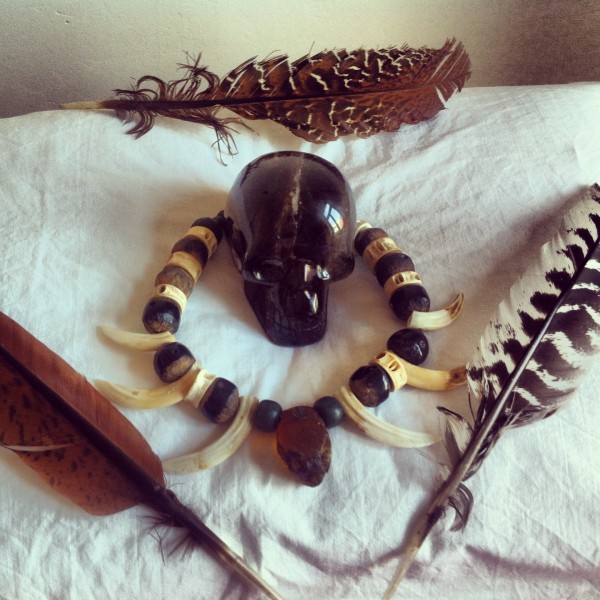 4. Caves and Cenotes
Today is dedicated to the secret caves and cenotes near Izamal. 
Caves are the sacred entrances to Xibalba, the Mayan underworld. In Cenotes and Caves the Mayans prayed to their ancestors and left offerings to the guardians so their wishes and prayers may be fullfilled. We will meditate in these sacred spaces and leave corn offerings so that the intentions and desires of our soul will be heard. Afterwards we will go to two sacred cenotes to receive the blessings of your new path of power
and here you will receive your Mayan initiation.

5. Temazcal, the Sweat Lodge Ceremony & Full moon Ceremony
We will visit Israels ceremonial site today, the Sanctuary of Ixchel. He invites us into his  sweat lodge, the Temazcal. In a traditional Mayan ceremony we connect with our ancestors, the hot stones and the goddess Ixchel, who gifts us lifeforce energy and fertility for our new projects.
The Temzcal is also a space where everything negative can be cleansed and transformed, because in the darkness and heat of the Temazcal we have the opportunity to let go of old limitations, fears and diseases, to integrate the powerful energies of our ancestors and to return to life reborn.
We will sing together, connect with our bodies with a delicious honey/cacao-peeling and enjoy our time in the womb of the great mother, how the Temazcal is also liked to be called.
Later in the evening will gather for a full moon ceremony to connect with grandmother moon and receive the powers of Ixchel, the Mayan Goddess of the moon and fertility and her male counterpart. Itzamna the God of healing and medicine.
6. Free day to integrate and relax
This day is free to relax and integrate what you have experienced so far, to visit the pyramids of Izamal and meditate there, receive a healing session or relax by the pool of the hotel! If you would like to receive a healing session, massage or cleansing with the egg, today is the right time for it. Experiences shows that it makes sense at this point in your process to be supported by energetic work.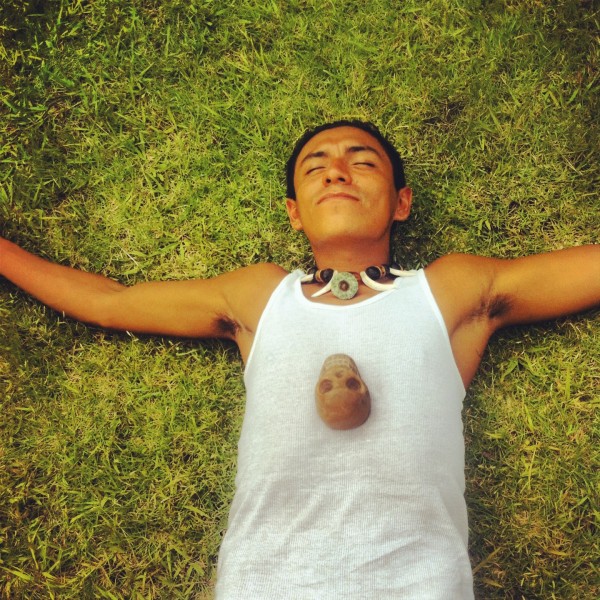 7. El Corchito, Salt Salines & Temple Xcambo
Our adventures will bring us to the beautiful nature reserve El Corchito today, where we can go on a boat or on Kayaks to enjoy the mangroves and rich biosphere and wildlife of this wonderful ecological reserve. There are several open cenotes to swim in and refresh before we go on our next exploration …
We will stop at the salt salines in the area, where we will receive the sacred mayan salt in ceremony and connect through this with the beauty and care for our body, which is the temple of our health and vitality.
Close to the salines are the pyramids of Xcambo, one of the only temples in this region that are so closely locacted by the sea. Here we will bless our salt and take in the wind and beauty of the place before we make our way home to Izamal.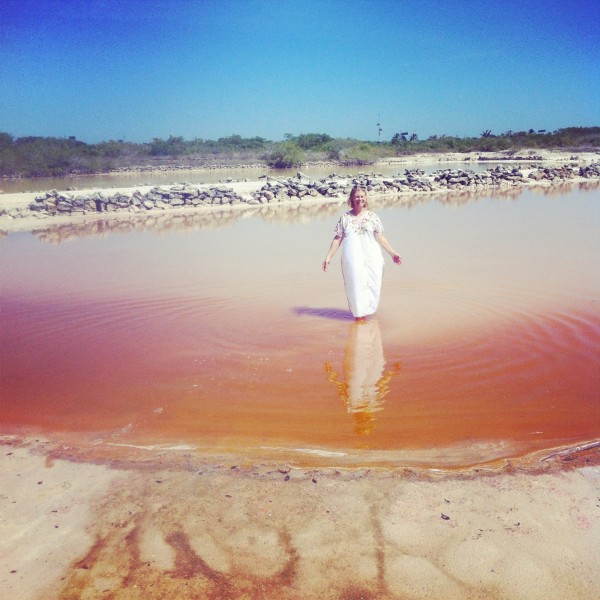 8. Receiving knowledge of Astrology & the Mayan Calender – Pyramids Ake
Our path will lead us to a village called Nolo today, where there is a sanctuary with sacred knowledge of astrology and the Mayan calendar that our brother Martin will  explain to us. This information has been handed down to him by his father, who had lots of visions and built a small replica of the Pyramid of Kukulkan and a Wallpainting of ancient descriptions that will give us an amazing insight into the Mayan Cosomolgy and Spirituality. We will be able to sit on a magical stone chair to align our chakras and receive the blessings of this place.
Afterwards we will visit the Ruins of the Temples Ake´, where we will do a meditation and connect with the wisdom that is stored in the stones and open our third eye for visions.
Later on we go to an old Hacienda, where the will find out about how the Sisal Agave plant was worked in the old days and why the plant and fibre were called the Mayan Gold. With all of this knowledge you received today you will know a lot about the Mayan History and feel even deeper connected to the indiginous land and its people.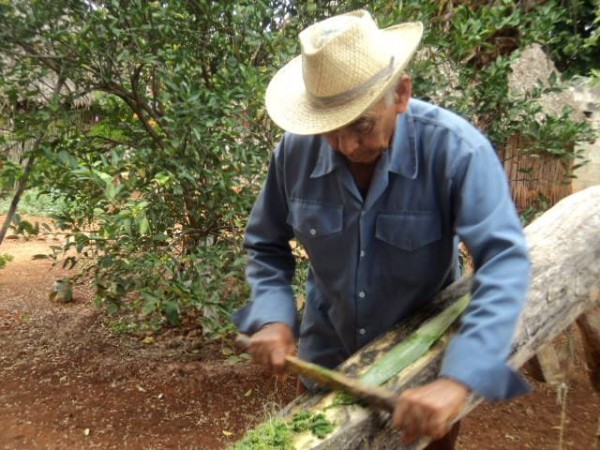 9. Creation of your Prayer Feathers & Initiation into Smuding & Cleansing
Today is a day of Creation! Together we will build your shamanic tools for praying and smuding and learn how to cleanse a person with the Copalero (Smuding chalice) and Copal (the sacred resin that the Mayans use for cleansing & blessing).
Smuding is one of the most important rituals in Shamanism that you will find in all shamanic traditions around the world. It is used to create a sacred space, to open a ceremony and to cleanse negative energies amongst other things.
We will create your prayer feathers first so that you can use them after the initiation into working with your Copalero, and start your first smuding session with other participants. We will practice and understand how to smudge the body of our clients, what cleansing properties smuding has and how to open a ceremony.
At the end of the day you will have received your sacred tools for cleansing and smuding, you will know how to protect yourself whilst working and know how to celebrate ceremonies with others.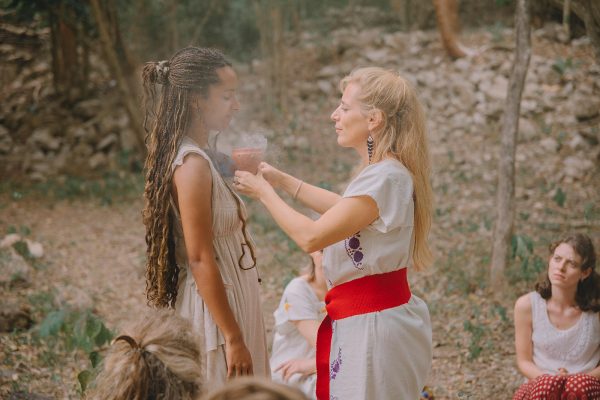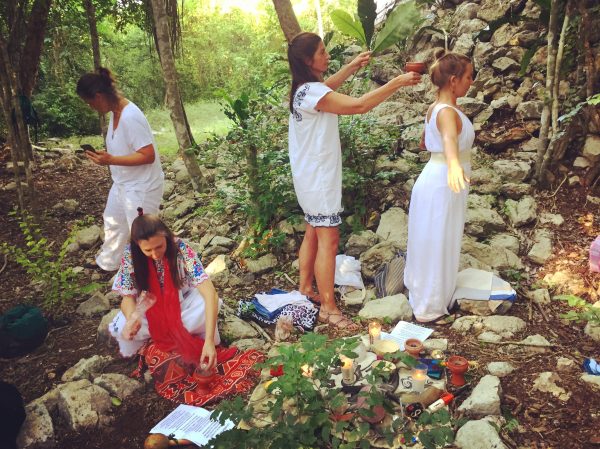 10. Free day to pack & final Cacao-Ceremony
This day is free so that you can pack your things, get final presents and souvenirs or whatever else needs to be done before you go on your journey back home.
In the early evening we will meet at Israel's private Cave to have a Cacao Ceremony.
Cacao, the sacred drink of the Gods is an incredibly powerful medicine that was drunk and celebrated thousands of years ago in ceremonies of the Maya and many other indigenous cultures of Central and South America.
"Mama Cacao", as the plant deva is affectionately called, is a valuable and gentle supporter in energetic and emotional healing processes. She gives us insights into our inner life, strengthens the access to our intuition, inspiration, creativity and to life itself. At the same time she is incredibly nourishing, tasty and very very motherly in her feminine caregiving, gifting us a connection to our presence and filling us abundantly with love. A wonderful, heartopening ceremony to finish our healing journey!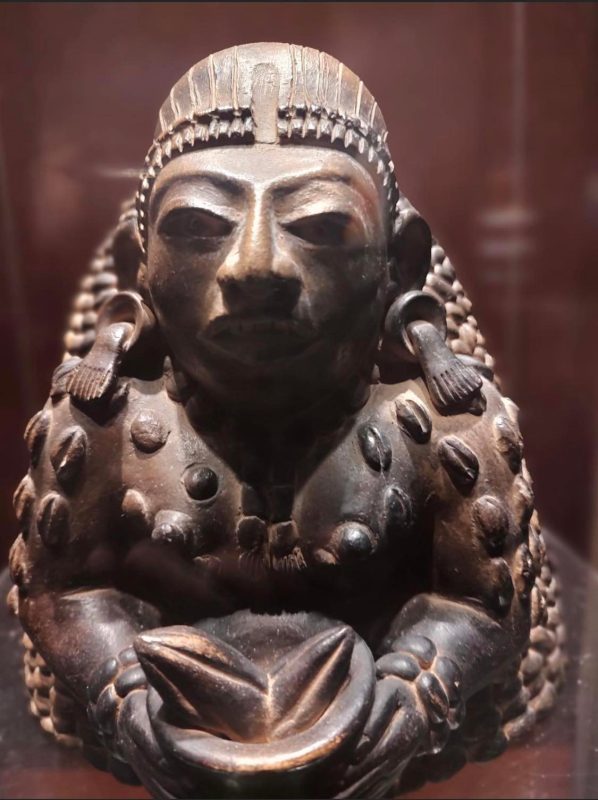 11. Departure from Paradise
Today its time to say goodbye to the wonderful paradise of Mexico. After a final breakfast together we make our way to the airport, carrying home in our hearts all the wonderful impressions, the bond with the group, our heart family and the invigorating energies that we have experienced on this journey!
May your shamanic paths be blessed and full of impulses for you to start a new life of service to spirit, your own healing and that of your community!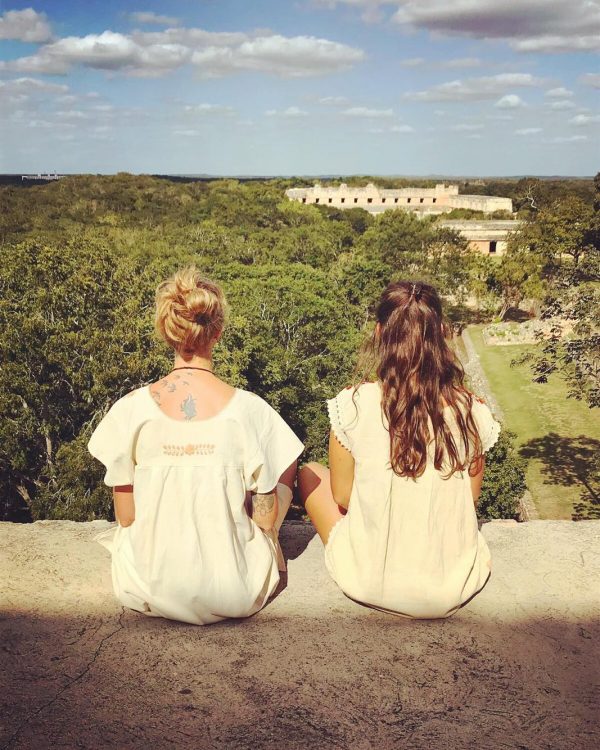 To register, please download and fill out the form below and send it to me via Email. If you have questions beforehand please don't hesitate to contact me! I am happy to write, talk, skype etc. with you!
Registration Healing Retreat & Shamanic Preparation * March 2024
Contribution: Early bird 2.200 USD until 1. Dec. 2023 – afterwards 2.500 USD

The contribution includes: Accommodation in a double room (in a comfortable middle class hotel) incl. breakfast, all transports, all ceremonies as well as entrance fees to all sacred sites and for all shamanic tools you will receive as described in the program.
Not included in the contribution are: flights, meals (other than breakfast), healing sessions and tips.
Number of participants: The journey takes place in a group from 4 – 12 participants.
Inquiries and registration: Sarah Gress * channeling (at) hotmail.de
Arrival & Departure: Pickup at Merida airport. Exact times will still to be announced, according to everyones arrival.

If you would like to have a single room please ask me about it! At an extra cost there is an option of booking a single room!
Comments from recent participants:
* Sarah Gress is a healer, leader, advocate, friend, and so much more. She has a sacred talent of knowing what the soul needs and truly sees people. She creates journeys like the one I attended, that are full to the brim of meaning. Not a vacation, no gimmicks, a JOURNEY. A journey into your self, into others and closer to mother earth. I've never been out of country till the journey I attended with Sarah, and I couldn't have felt more safe and cared for. She also has a talent for finding the most magnificent humans and placing them in front of those who need them most. If you want to heal, expand, learn or grow… You are in the right place with Sarah.
– Hayley Grow

* This year I took part in a spiritual journey in Mexico, which was about traditional midwifery and shamanism. These 2 weeks have changed a lot in my life. Not only did I learn a lot about the midwifery work of the Mayans, but also a lot about myself. My father is very sick right now and the world is upside down because of the Corona Pandemic. Thanks to the time in Mexico with Sarah and the other great women, I can be strong for my family and still take care of myself. I have gained a lot of new life energy and learned to really love myself as a woman. By chance I took part in the trip and could not imagine anything at all. Also financially it was not easy for me to pay the costs. I can't believe my luck, what experiences I was allowed to gain and you can't pay that with any money in the world. Thank you, Sarah!
– Marisa Manz
* Sarah guides her groups on a pilgrimage to the heart. The way she organizes her journeys has the participants feeling held and safe, yet open the the magic that offers itself in each step of the way. She offers the perfect alchemy of physical and spiritual knowledge, leaving all the participants, from the doctors to the seekers, feeling satiated and alive. All the participants in my group, including myself, experienced significant positive transformation on our journey, and Sarah created the ripe environment for this to take place. I am deeply grateful for the way this trip changed my life, and all the gifts Sarah has given me to help me become a better and brighter person. If you seek healing, wisdom and growth, within a well held and loving container, this trip is for you.
– Sara Emmitt

* I went on this trip with a desperate longing to be on the land and to take a break from clinical midwifery. This trip was food for my soul. The trip was pure magic from the medicine songs to being with women in the ceremony, to sitting with Sarah in tears and in laughter. Sarah set up so many beautiful land sites for us to see. I left refreshed, feeling deeply connected to the Indigenous people of Mexico and my own thoughts and emotions. I found apart of my soul that I didn't know was missing. Our group felt like family, and I was humbled every day to be there apart of this journey with such incredible women. I felt nurtured and nourished on this trip. My soul is genuinely grateful to Sarah for hosting these amazing journeys.
– Leah Fellers
*
Eligibility and agreement:
This trip is part of a private travel community. Accordingly, each participant assumes responsibility for her/himself in the sense that she/he is viewing the trip as a private trip as organized by her/himself. For this reason, liability claims are excluded to the organizer / leader of the trip. The organizer / leader commits to doing his best for a good and smooth travel when preparing and executing this trip.
 *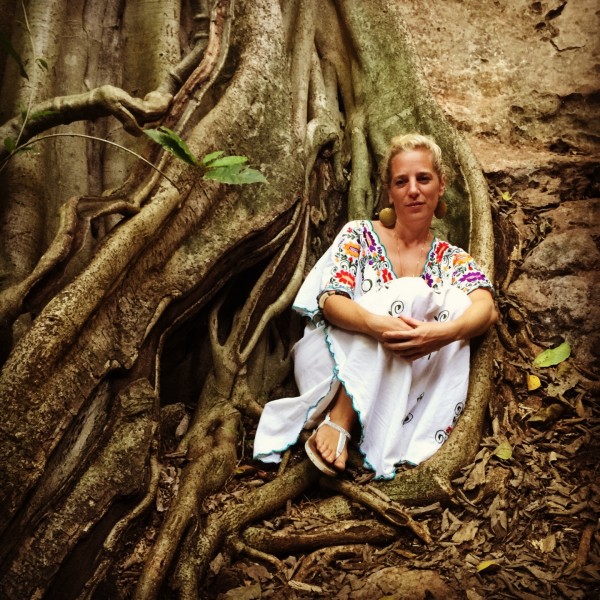 In Lak'ech ala K'in
(I am another you – you are another I)